Nybegynnerkurs, ski course for beginners
Dette kurset er for deg som føler deg litt usikker på ski og som ønsker helt grunnleggende innføring i klassisk skiteknikk. Du ønsker å bruke ferdighetene dine til å gå turer i marka og føle deg trygg på skiene i alle typer terreng.
Sted: Granåsen, Tidspunkt: Mandager 28.01-.25.02 kl. 19.30-20.30
Information in English
Cross country classic skiing course for beginners.
This course is for those who feel slightly insecure when it comes to skiing and who's in need of a very basic introduction to classic skiing technique.
Through this series of lessons you will emerge a more confident and capable skier.
Place: Granåsen
Time: Mondays from January 28 to February 25 at 7.30pm – 8.30pm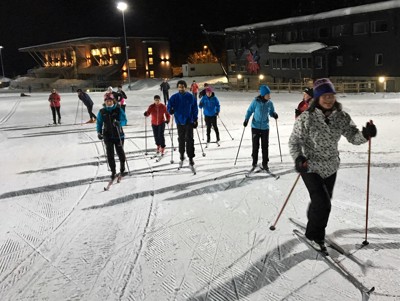 Event
---
---
Enrollment close 28.01.2019 00:00